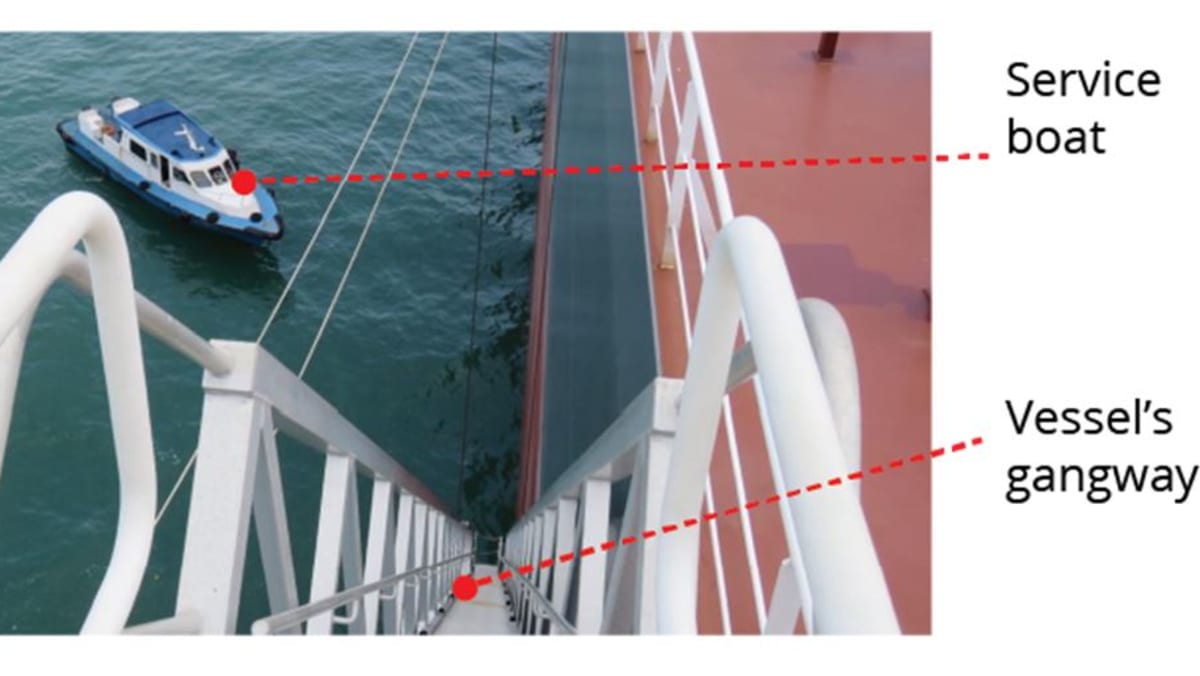 A worker dies after falling into the sea while boarding a service boat
SINGAPORE: A 59-year-old local worker fell into the sea while crossing a gangway and drowned in a workplace accident that occurred on May 17.
The Ministry of Labor (MOM) said on Monday (July 4) that the worker had just crossed a gangway from one ship to another when he lost his balance and fell into the water.
His body was recovered four days later, on May 21.
The accident occurred at Eastern Bunkering A Anchorage on a vessel manned by Unitrust Marine Services. The worker was employed by Alliance Instrumentation.
A notice from the Occupational Safety and Health Council (WSH) says preliminary investigations indicated the worker was wearing a life jacket and a backpack containing equipment at the time of the accident.
The number of workplace deaths in the first six months of 2022 is 28, higher than in 2019 before COVID-19. The shipping industry is one of the riskier industries where fatal accidents are more common.
The WSH Council advised that to prevent similar accidents, companies should ensure that the worker wears an appropriate life jacket that is in good condition and that all belongings, loose items and equipment are bagged and carried separately on the vessel.
You should not proceed with the ship transfer if there are adverse weather or sea conditions, extensive ship or boat movement, if anyone feels unwell, or if it feels unsafe to proceed.
They should also have a deckhand on the service boat and a gangway watch on the ship to supervise and assist the workers during the ship transfer and activate emergency response and rescue operations if necessary.